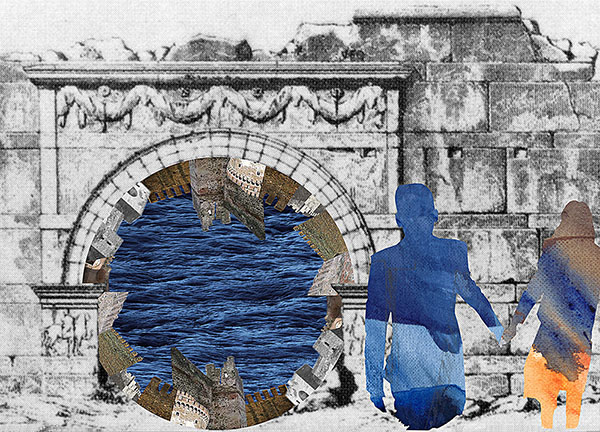 Description

"Light and Frame", A Public Art Project, Collage digitally manipulated, 2m10cm x 1m80cm, 2016.

 

Idea-Collage-Photo shooting: Lena Athanasopoulou

Technical Support during shooting: Ioanna Fotiadou

 

THANK YOU:

Apostolos Vettas & Municipality of Thessaloniki, for the commision.

Kostas Stamatis, for giving me the copyright to use a digital copy of an image of his collection.

Giannis Epaninodas, for his valuable advice.

Fotini Filoxenidou, for her support during the production of the work.

Vicky Papadimitriou, Nikos Mavrakis & Hara Argyroudi, for their support during the production & installation of the work.